What does the governing body do?
The role of the governing body is strategic (not operational – the headteacher is responsible for the day-to-day running of the school). The governing body acts as a "critical friend" to the school and its leadership. Governors focus on three core strategic functions:
Ensuring clarity of vision, ethos, and strategic direction
Holding the head to account for the educational performance of the school and its pupils
Overseeing the financial performance of the school and making sure that its money is well spent
Governors
All state maintained primary, secondary and special schools, are accountable to their governing bodies, which in turn are accountable to parents and the community. Governing bodies consist of:
Parent governors – have a child in the school, are elected by parents/carers of the school
Staff governors – work at the school as teachers or support staff, are elected by staff
Head teacher
Local education authority governors – appointed by the Local Education Authority (LEA) from the political parties and the community
Co-opted governors – appointed by the governing body from the local community for the skills and experience that they can bring to the governing body
Meet our Governors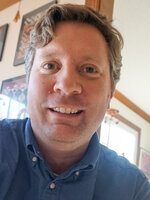 Ian Ferguson
Chair of Governors
I've been a Crowland parent for seven years, and am both a Parent Governor and the current Chair of Governors. The Crowland community is vibrant and lively and I'm honored to be a part of it. I currently run my own industrial design company, and have previously worked in education as a teacher and with the Parents' Forum at Triangle Community Centre. I'm committed to doing everything I can to support our fantastic community and helping to give back to a school that has given so much to my family. For the last ten years I have been a chair of governors in three other schools in Hackney and Haringey. I enjoy the role and have learnt a bit about how to work together with headteachers, teachers, support staff, parents and children to help support the way we help every child achieve to the very best of their potential. I am also committed to making sure that our children are safe and emotionally supported. The Covid pandemic meant that I did not get to see enough of the school and meet parents and children. I am really looking forward to a calmer time when I can get to know you all a lot better.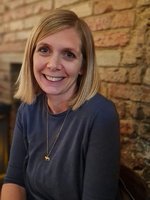 Leni Wild
Co-opted Governor
I have been a governor since the start of 2020 and amazing very proud to be part of the Crowland family. Much of my work to date has been in the charity sector, supporting international development and aid initiatives overseas, often focused on improving things like education and health in the poorest countries. I currently sit on the Board of a small UK office of a US-based charity and have most recently been a Director and head of several large programmes for a UK international development charity and think tank, with relevant experience providing financial and governance oversight, supporting fundraising and supporting the delivery of complex programmes. As a mum of three young children, I also see first-hand the importance of giving all children the best start in life and feel passionate about the role of education in this.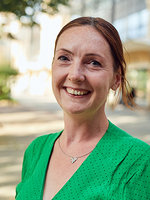 Rose Dowling
Co-opted Governor
I've been a governor at Crowland for around 10 years now. I am invested in my role and find it hugely rewarding to be a part of the Crowland Community. I live locally in Haringey and I am the Chief Executive of a national youth organisation called Leaders Unlocked, which works with young people across the UK to support them to have a stronger voice on the issues that affect their lives. I'm particularly passionate about youth voice and leadership, which is something I aim to bring to my governor role at Crowland.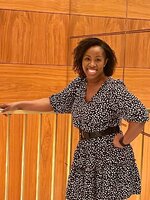 Anita de Souza
Parent Governor
My eldest daughter joined Crowland in 2017 and since then, I have seen the school grow from strength to strength. I am delighted and honoured to be a part of the governing team in 2022, as I have three children in the school and feel I can add parent perspective to the strategic decisions made. I am currently a trustee at a local nursery supporting them in their treasury function. In my day job, I am a chartered management accountant with a practice but as someone who has a passion for the art of public speaking and communication, I also take on opportunities to speak about a topic close to my heart, financial literacy for adults and children. As a parent governor, I will commit to ensuring the school continues to set the high standards of educational performance; utilising my analytical and financial skills honed as an accountant wherever needed.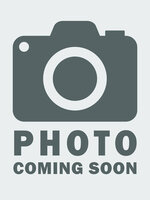 Rehana Ali
Co-opted Governor
I have been a governor at Crowland since September 2020. I am on the Children's Committee which focuses on teaching and learning within the curriculum. I am an experienced primary school teacher and have extensive experience in leading on teaching and learning, curriculum and school improvement. I am passionate and committed to improving the standards of education for all children and feel that in my role as a governor for the school, I am able to share my expertise and use my experience of working in education to support and contribute to the school's priorities and its achievements.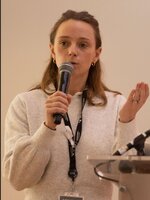 Emily Heath
Co-opted Governor
As a passionate believer in ensuring all young-people have access to high quality education, I am delighted to have joined Crowland as a governor in February 2023. As a former secondary school teacher with experience as Head of Languages and Head of Year, I hope to support Crowland in achieving both its academic and pastoral aims. This includes supporting students on the transition between primary and secondary school. I now worth in Youth Participation and understand the importance of involving young people in decision making, something which I hope to also bring to the role. I look forward to working with the governing team and supporting the Crowland community.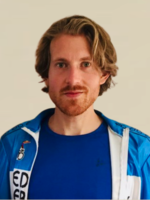 Laurence Grafton
Co-opted Governor
I've lived in the area for the past seven years and am passionate about supporting young people to realise their potential. I got my first job teaching a law class at the University of Bonn and since returning to London have worked in government on education and skills policy in the Prime Minister's Implementation Unit and more recently leading a team in the Department for Education reforming further education. In my spare time I like playing sports and have set up a small company called Litebike selling lightweight bike parts. I joined the governing body at Crowland in September 2022 and am enjoying getting stuck in!
Further details of the school governors and their committee membership and individual responsibilities can be found in the attached documents.